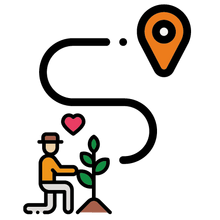 Locally Grown
Residue-Free
Highest Quality
Nisarga Kimaya Farms is a naturally ventilated Polyhouse project for Red and Yellow Capsicum. Our capsicum are locally-made and residue-free with the highest quality controls in place.

We want to make society more aware of the benefits of locally grown food while enhancing the supply chain and protecting the interest of farmers and all stakeholders.
ABOUT US
Capsicum are loaded with vitamins, minerals and antioxidants which make them immensely beneficial for your health.
LEARN MORE